SHIVA REA Elemental Prana Vinyasa
20.-22. Mai 2023 (9-17 Uhr) bei KARMA Cologne (20 Hrs)
Open to all. Students, teachers, lovers of life. Yogateachers can add 20 Hrs to their Prana Flow Teacher Training rooster. The Power of Yoga, Meditation & Collective Flow. Enjoy an immersion into the roots of vinyasa, science of flow and power of movement meditation.
EXPERIENCE
Experience a regeneration 3 days retreat into the art of Prana flow with global teacher, Shiva Rea, as we explore the healing power of rhythmic vinyasa, movement meditation and the benefits of cultivating rhythmic flow states for our inner and outer health. Dive deeper and experience the regenerative prana vinyasa for igniting, transforming and balancing our life-energy.
WHO IS THIS TRAINING FOR
Come as you are – whether you are new to vinyasa or a prana vinyasa teacher. We will explore tools for harnessing the healing power of rhythm for personal activation, life-teaching and collective flow. 
WHAT IS PRANA FLOW
Prana Flow connects you to the healing force of nature as the elements within your own body and the power to heal, balance, transform and renew.  Each practice follows one of the five elements offering a creative diversity to the flow of your day. Each series is an immersion into each element through movement meditation from opening mudra vinyasa, prana flow namaskars from classical roots through the elements, creative, intelligent sequencing of asanas, breath flow, meditative awareness, body mudra and ecstatic release into full relaxation.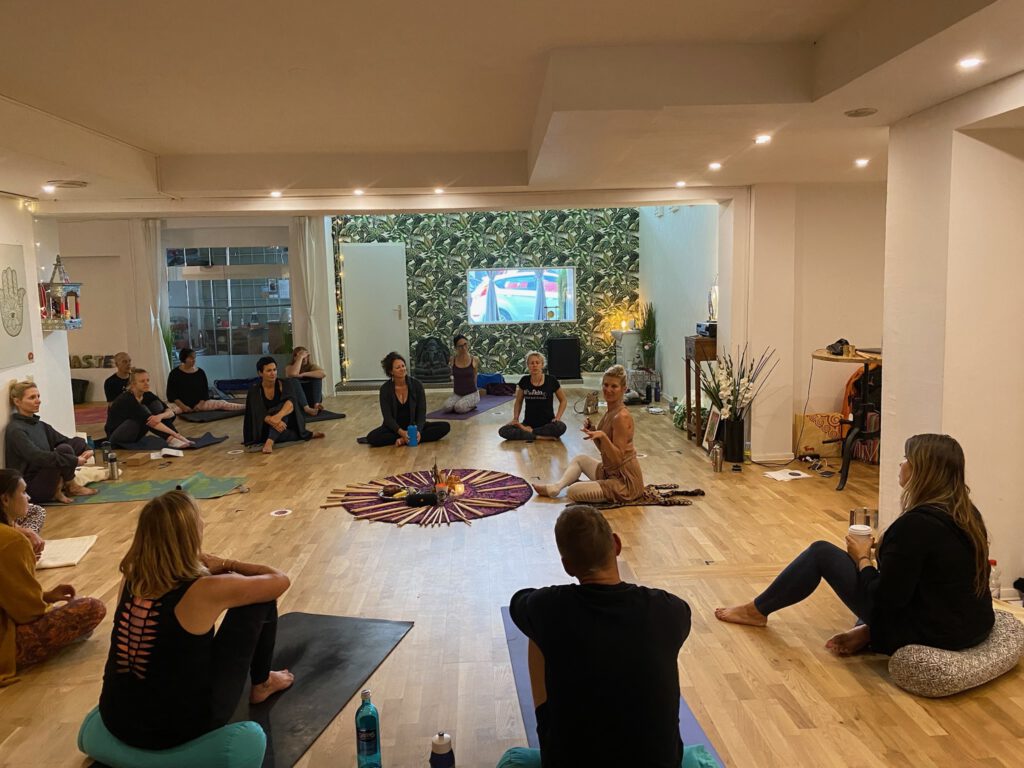 PRICING
Package 3 days Early Bird € 288 
or 1 day only Early Bird € 108
or 2 days package Early Bird (Sat & Sun) € 188
Prana Flow and Joy Spa. We will (optional) enter the Thermal Bath (Claudius Therme) and ride in the strudel pool. An experience you don't want to miss.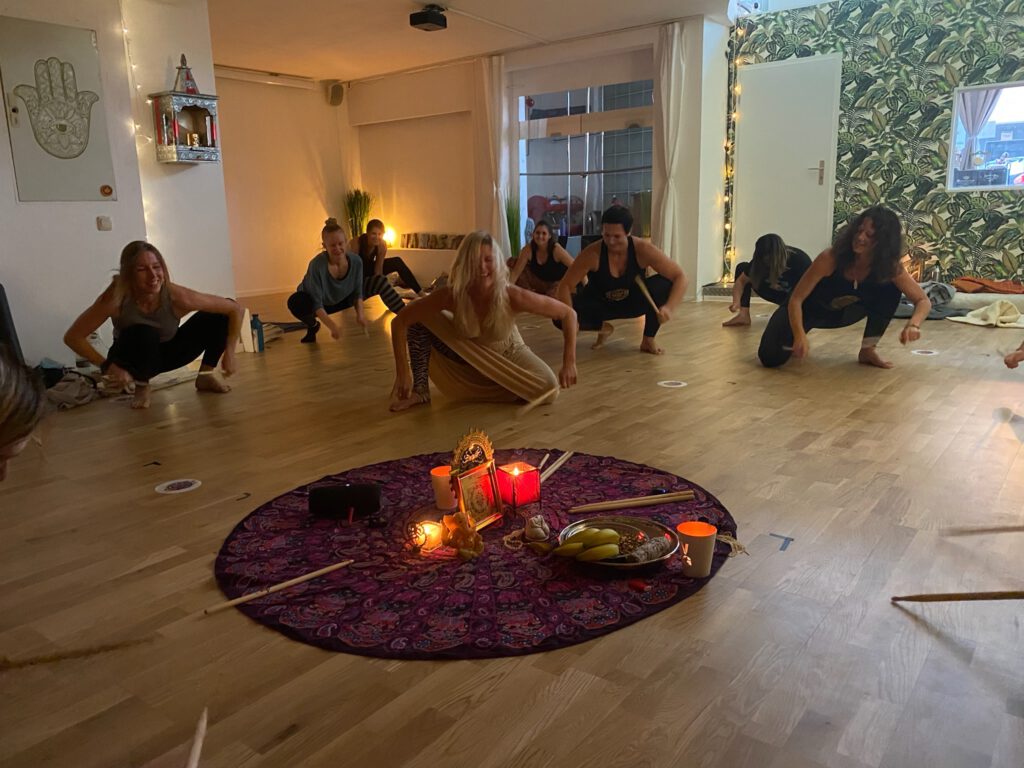 Movement is life for Shiva Rea, M.A, global prana vinyasa teacher, activist, and innovator in the evolution of vinyasa yoga around the world from large-scale festivals and conferences to unplugged retreats. She has taught thousands of students, teachers, and movers and shakers how to integrate yoga as a way of life.
As founder of Prana Vinyasa & Samudra Global School for Living Yoga, she integrates the roots of vinyasa, yoga, ayurveda, and tantra in creative and life-transforming online courses, workshops, retreats, and trainings. Her studies in the Krishnamacharya lineage, kalarippayatu, world dance, yogic arts, and somatic movement infuse her approach to living yoga and embodying the flow. 
Shiva has collaborated across many fields and is known for offering the synthesis form of Vinyasa Flow throughout the world, bringing the roots of yoga alive for modern practitioners in creative, dynamic, and life-transforming ways for over 25 years around the globe.
She is a pioneer in reviving the art of namaskar through diverse namaskars or salutations as well as developing wave-sequencing, three-part vinyasa to teaching alignment in the flow, energetic alignment, multi-dimensional sequencing, mandala circular wave-sequencing, rasa prana vinyasa, and integrating the creative, spontaneous movement known as "sahaja" in post-modern yoga.
Since 2000, Shiva has created and offered over 27 award-winning DVD-CD's for home practice as well as served as an ambassador for prAna, Banyan Botanicals, and the catalyst for Yoga Energy Activism and the Global Mala Project which has raised awareness and funds for local and global climate change. She is a contributor/featured author in media from Origin, Mantra, Yoga Journal Magazine, and featured in the LA Times, Vanity Fair, and Self. Her latest book, Tending the Heart Fire – Living in Flow with the Pulse of Life is about living vinyasa, our energetic heart, and our energy future.
She has led free-form movement in festivals from Wanderlust, Chant 4 Change, Yoga Journal Live, Yogini Conferences, Bhakti Fest, Lightening in a Bottle, Barcelona Yoga Festival, Earthdance, Beloved, Bali Spirit Festival, TEDx, Tadasana Festival, and Burning Man. Shiva has collaborated with many DJ's, artists and musicians to bring the art and healing power of music into the flow of yoga live and through the compilation and original music for yoga as a moving meditation for everybody.