Hier findet ihr weitere Infos zu unserer 200 Stunden Ausbildung. Geeignet für alle, die entweder Yogalehrer werden möchten, eine Weiterbildung suchen, für sich selbst einfach tiefer in die Yogamaterie einsteigen möchten. YogaWorks gehört zu den Pionieren der westlichen Yogawelt und ist natürlich Yogaalliance zertifiziert.
YogaWorks wurde 1987 von Maty Ezraty in Santa Monica, Kalifornien ins Leben gerufen und hat seitdem die bekanntesten Yoga Größen der Welt ausgebildet bzw. vereint. Unter anderem unsere Lehrerin Shiva Rea, Seane Corn, Annie Carpenter, Kathryn Budig, Vinnie Marino uvm.
Das YogaWorks Yoga Teacher Training Programm vereint Yoga-Traditionen aus Ost und West und integriert sie in eine praktische und einzigartige Methode, die den Vinyasa-Flow mit einem Schwerpunkt auf Ausrichtung und geschickter Sequenzierung verbindet.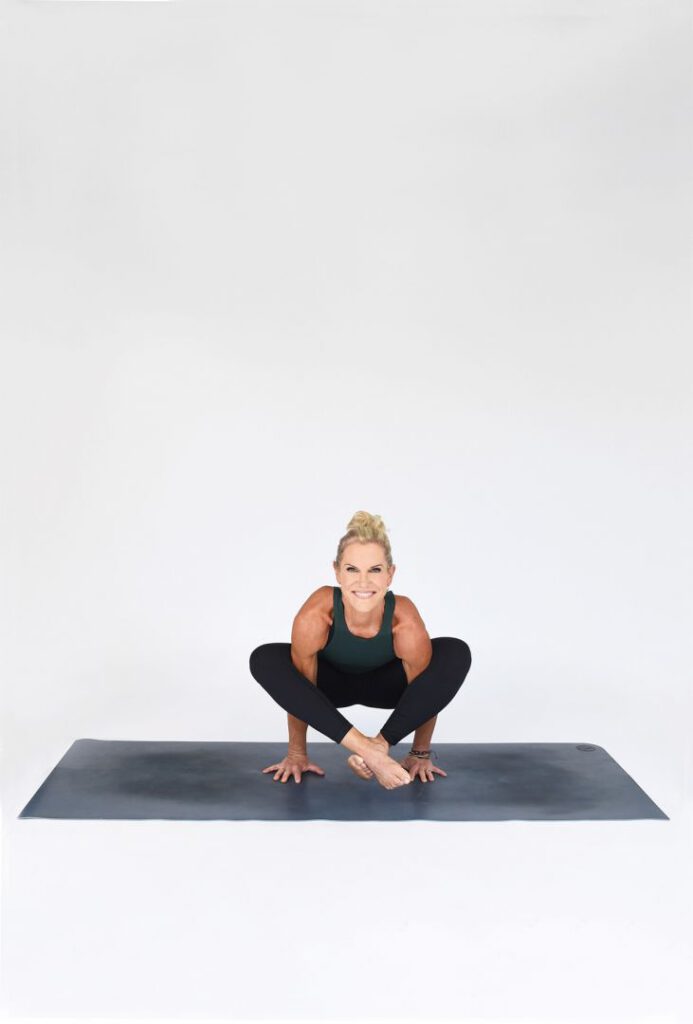 ZEITPLAN
Für diese Ausbildung braucht ihr nicht wirklich viel Urlaub zu nehmen. Wir haben uns Mühe gegeben, dass auch Berufstätige mitmachen können. Der erste Teil ist ausschließlich an den Wochenenden. 
PART 1 ONLINE via Zoom ab dem 3. September 2021.
6 Wochenenden jeweils Freitag bis Sonntag 16-21 Uhr. Wer ein Live Meeting verpasst, kann natürlich gerne die Aufzeichnung anschauen.
WEEKEND 1 
Fr 3. Sept. 16-21 Uhr
Sa 4. Sept. 16-21 Uhr Anatomy
So 5. Sept. 16-21 Uhr
WEEKEND 2 
Fr 10. Sept. 16-21 Uhr
Sa 11. Sept. 16-21 Uhr Anatomy
So 12. Sept. 16-21 Uhr
WEEKEND 3 
Fr 17. Sept. 16-21 Uhr
Sa 18. Sept. 16-21 Uhr Anatomy
So 19. Sept. 16-21 Uhr
WEEKEND 4 
Fr 24. Sept. 16-21 Uhr
Sa 25. Sept. 16-21 Uhr Anatomy
So 26. Sept. 16-21 Uhr
WEEKEND 5
Fr 1. Okt. 16-21 Uhr
Sa 2. Okt. 16-21 Uhr (Anatomy)
So 3. Okt. 16-21 Uhr
WEEKEND 6 
Fr 8. Okt. 16-21 Uhr
Sa 9. Okt. 16-21 Uhr (Anatomy)
So 10. Okt. 16-21 Uhr
Part 2 live bei KARMA COLOGNE im Studio Oct 27-Nov 7, 2021 mit Andrea Marcum aus LA. 8-16 Uhr. 27.-31.10. und 3.-7.11.2021.
WEEK 1
Mi 27. Okt. 8-16 Uhr
Do 28. Okt. 8-16 Uhr
Fr 29. Okt. 8-16 Uhr
Sa 30. Okt. 8-16 Uhr
So 31. Okt. 8-16 Uhr
WEEK 2
Mi 3. Nov. 8-16 Uhr
Do 4. Nov. 8-16 Uhr
Fr 5. Nov. 8-16 Uhr
Sa 6. Nov. 8-16 Uhr
So 7. Nov. 8-16 Uhr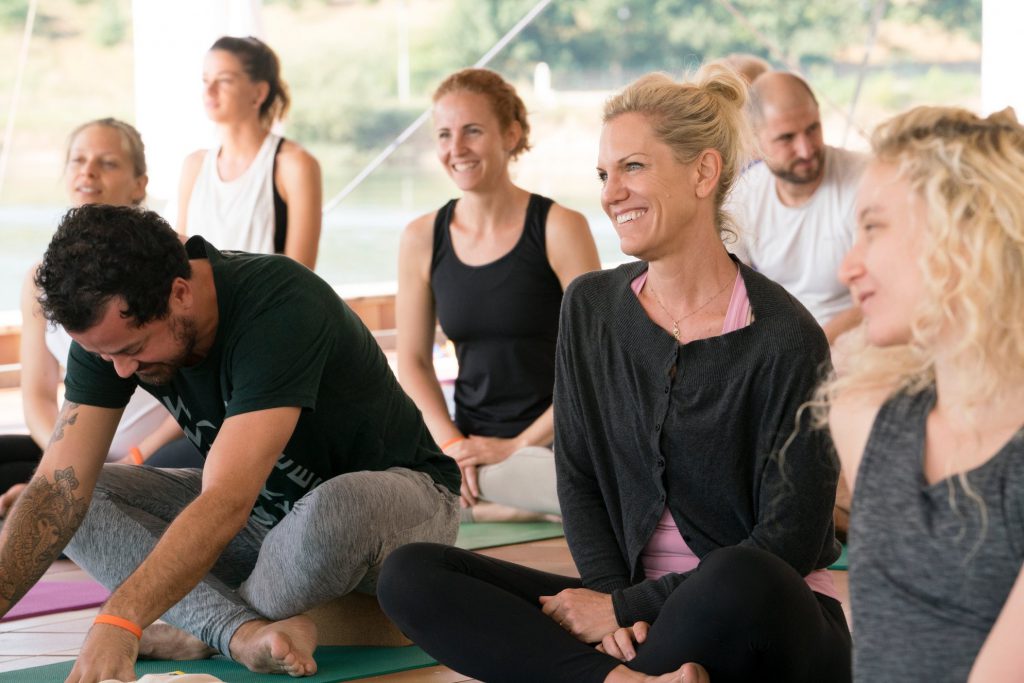 DATES AND LOCATION
TRAINERS:
This training will be taught partial Online via Zoom & partial In Person held at the studio.
Led by Andrea Marcum alongside Guest Teacher Olivia Barry
TRAINING DATES
Part 1: Online Via Zoom.US
Friday, Saturday, & Sundays from 16:00 – 21:00
Sept 3-5, Sept 10-12, Sept 17-19, Sept 24-26, Oct 1-3, Oct 8-10
Part 2: In-Person KARMA Cologne Yogastudio
Wednesday – Sunday from 8:00 – 16:00
October 27-November 7
KARMA Cologne Yoga UG & Co KG
Mozartstr. 35-37, Germany 50674 Koeln
karmacologne.de
Students enrolled in the program will receive a class discount at KARMA Cologne Yogastudio:
5 Classes for € 50 (Regular € 66) or 10 Classes for € 100 (Regular € 130).
Training will be taught in English and the student manuals will be in English.
PRICING AND TUITION
$2,950 USD when you pay in full by July 1
$3,150 USD when you pay in full by August 1
$3,350 USD after August 1

Students who have graduated from a previous 200 hour Yoga Alliance registered program, receive 50% off the full tuition price.

Tuition must be paid in full by the early registration date to receive the discounted rate.
Payment Plans available off the full price plus a $50 admin fee (50% of tuition must be received two weeks before start date).

 

For More details contact: hello@karmacologne.de
CLASS REQUIREMENTS
Because part of this training will be taught online, we will require students have the following materials:
Reliable WiFi Connection – You may want to use a hardwire ethernet connection to improve the strength of your internet connection.
Laptop/Desktop Computer or Tablet
Students will be required to create a (free) Zoom account –
https://zoom.us/
A personal email account you will use to access Google Classroom (Emails associated with a company or school/university will not work, so please provide an alternate email address such as a .gmail, .yahoo, .hotmail, etc. account.)
Available wall space where you can set up your mat and your whole body can be in full view on your
Class Taking Requirements:
Students are required to take 12 yoga classes throughout the duration of the program to experience different styles, levels and methodologies. We recommend 1 year of consistent yoga practice and require a minimum of six months of a consistence yoga practice or equivalent training.